BUY THIS IMAGE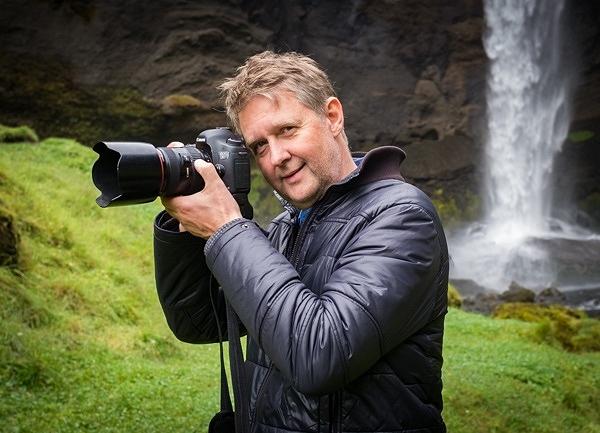 I'm of true Viking blood (the gentle kind!), born and raised in Reykjavik, Iceland.Went to America at the age of 22 to study photography and finished my BFA degree there.
After graduation I went to NYC to work as an assistant in photo studios. Which I didn't like!
Started my own photo business shortly after I came home from USA.
Happily married for more than 20 years.
I know the secret to a happy marriage; just say "Yes dear".
I've photographed weddings since 2010.
My first photo exhibition was entitled "New York, New York". With images from, not surprisingly, New York.
My photo gear of choice is Canon and Fuji for cameras and Profoto for lighting.
I don't know anything about cars.
I'm a rock'n'roll fan.
I don't like going to the gym.
I love to travel.
My coffee of choice is Americano.
Although I love chocolate I don't like chocolate ice cream.
A perfect night would be a steak and good red wine with a group of good friends.
In my youth I spent every summer on a farm, mowing hay and chasing sheep. Don't like sheep too much since that time!
My wife and kids sometimes accompany me on a wedding shoot as assistants.
I'm a terrible cook.
I believe in women's rights and gay/lesbian rights.
I shot mostly editorial photography for many years, mostly for Icelandic magazine and I still shoot sometimes for foreign publications.
I've shot for publications like The Forbes magazine, Wall Street Journal, the Wallpaper and many more.
I've had several one man exhibits and participated in many group shows.
A documentary fine art project of mine was shown in a small New York gallery in 2016.
When shooting wedding ceremonies or receptions I try to stay in the background but when I shoot the couple portraits I can take charge if needed.
Every couple I've ever photographed like the way I guide them during bridal portraits.
Moms of the brides and grooms adore me!
I love to shoot people in landscape.
I'm 6,4" (196 cm) which has made my life so much easier.
I was a financial manager and accountant for a small company before I decided to change course and follow my dream to become a photographer.
My website for my commercial/fine art work can be seen at www.bragi.is